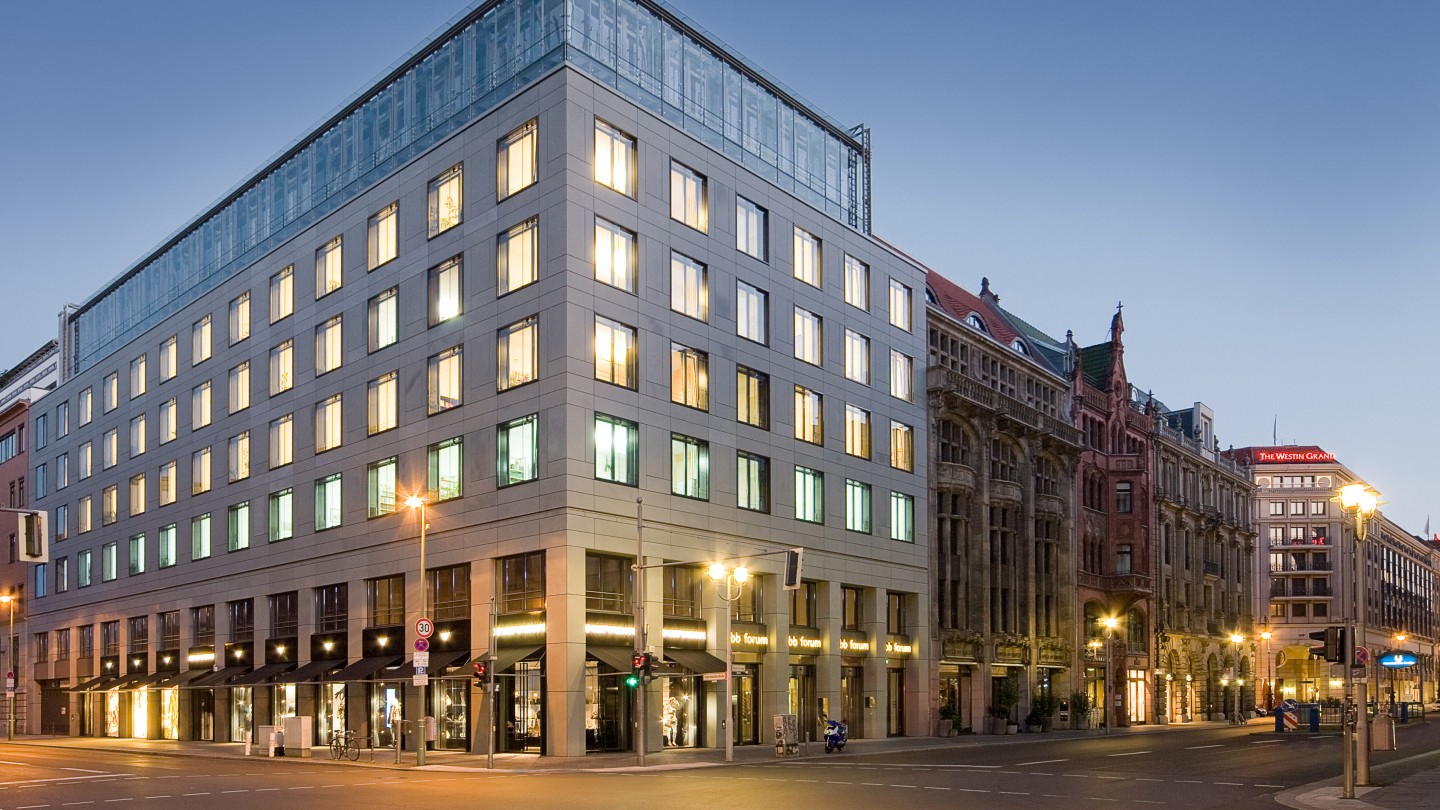 This is where the capital comes together.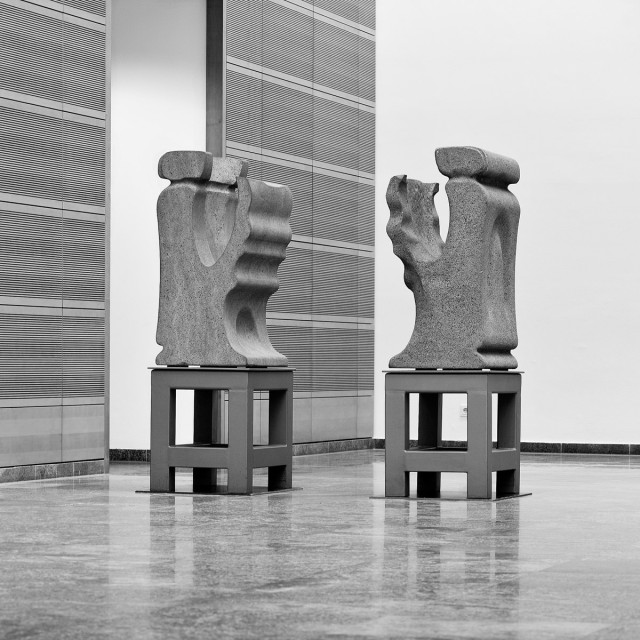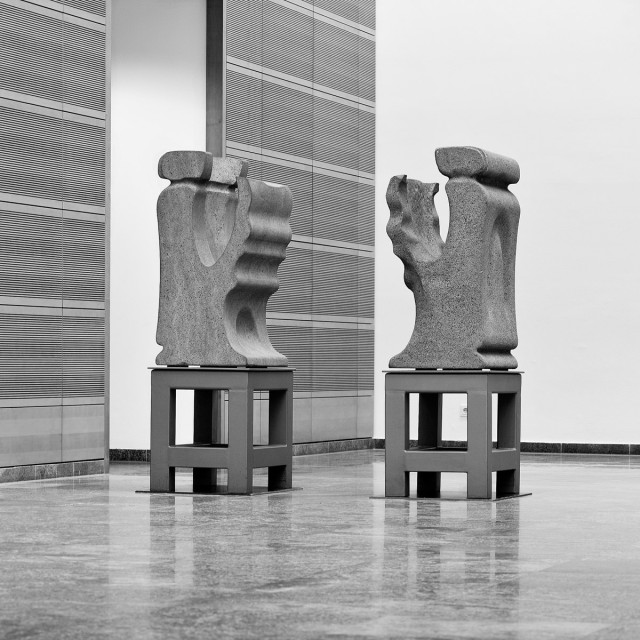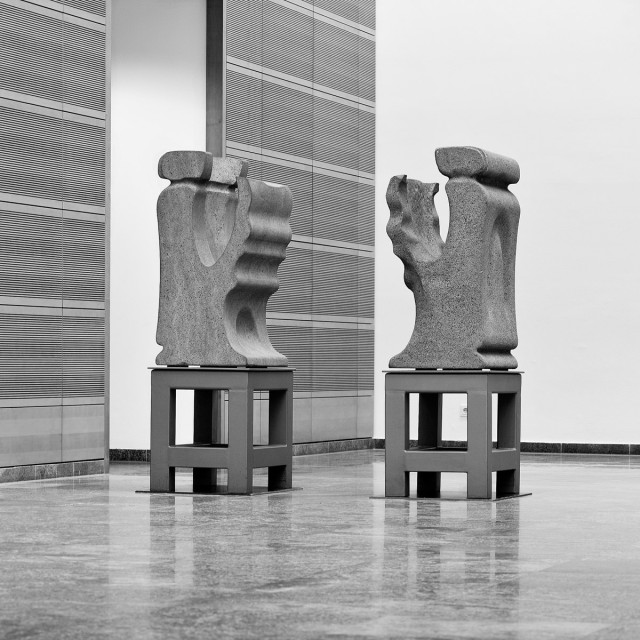 An ensemble with character.
The historic designs of many of the buildings in Friedrichstrasse are a reminder of bygone times. Our building fits in here seamlessly, while at the same time setting an interesting, modern counterpoint.
It's thanks to the work of the Bonn-based architect Karl-Heinz Schommer that the existing Wilhelmine architecture and the new build harmonise with each other despite their different periods.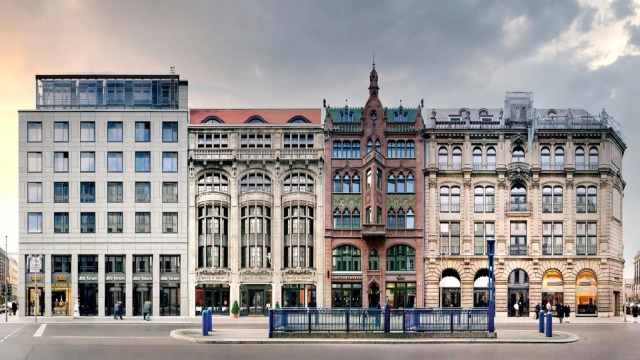 Open spaces full of light.
In our building you will be greeted by a transparent, open atmosphere full of light. The materials used and their high-quality surfaces are a treat for the eye.
In the interior, the light wooden panelling of American maple on the walls is elegantly combined with floors in coquina and oak parquet, with warm interspersing dabs of red to break the context up.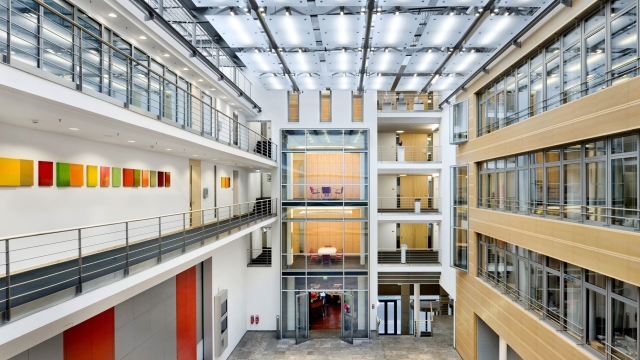 Where the heart of the capital city beats.
People who are at home in Berlin know that the heart of the capital city beats in its centre, in Mitte. Here, directly on Friedrichstrasse, is where the dbb has its home at the heart of a lively area surrounded by historic, architectural and touristic attractions. Being so close to the government district, our Forum is also part of Germany's political culture.
Why not be our guest and drop in? We're looking forward to seeing you.